Your 1 sign supply wholesale store!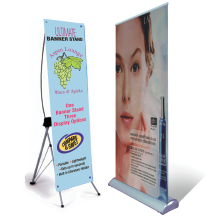 Welcome to our new website! We hope you will be able to navigate our new user friendly site with ease. If you were previously registered on our old site, you will need to reregister. To give you the best Sign-Mart online shopping experience we need to make sure all your information is valid and up to date; we apologize ahead of time for the inconvenience. We hope you will use this site and all its information to stay updated on our most current products and pricing on sign supplies.
During the last 30 years of service to the sign and graphics industry, Sign-Mart has grown and diversified into one of the most complete graphics and sign production facilities in the country, offering you a truly single source for all your graphics and sign requirements. Our new website is the most extensive accumulation ofsign supplybannerfabricationinformation Sign-Mart has ever assembled. We hope our Best Single Source motto is reflected with your experience shopping with Sign-Mart. Your comments are welcomed and appr eciated.