inDIY/Craftsgift ideasprintableprintables
This post may contain affiliate links.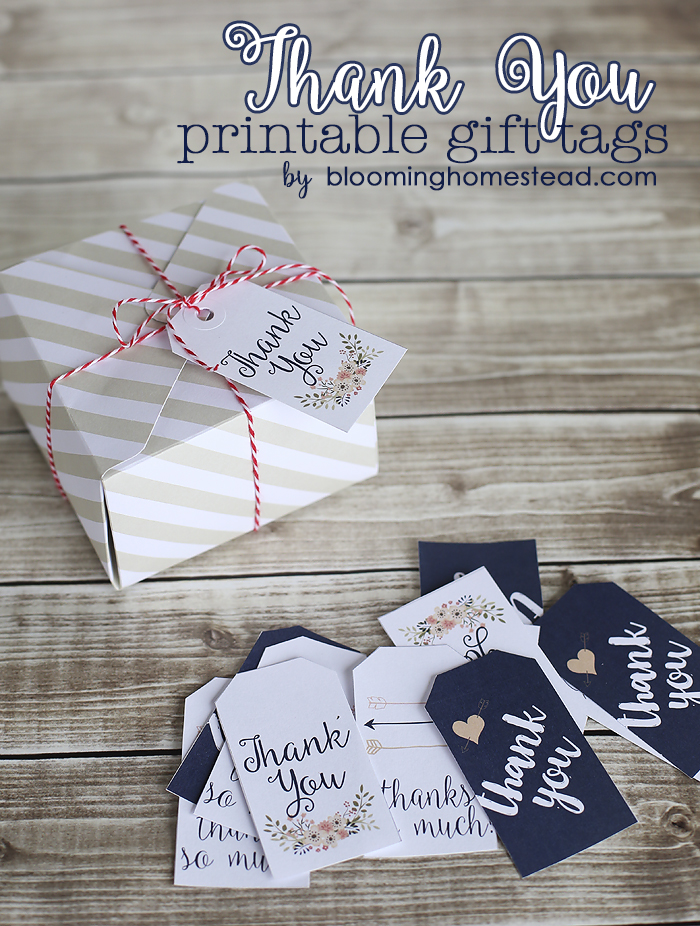 It seems like there are so many times when you want to say thank you with a little gift and these tags will make the perfect addition. I love making cookies or a loaf of bread and dropping it by to say thank you and now I have a whole stack of these on hand. Quickly attach them with washi tape or some bakers twine and you are all set!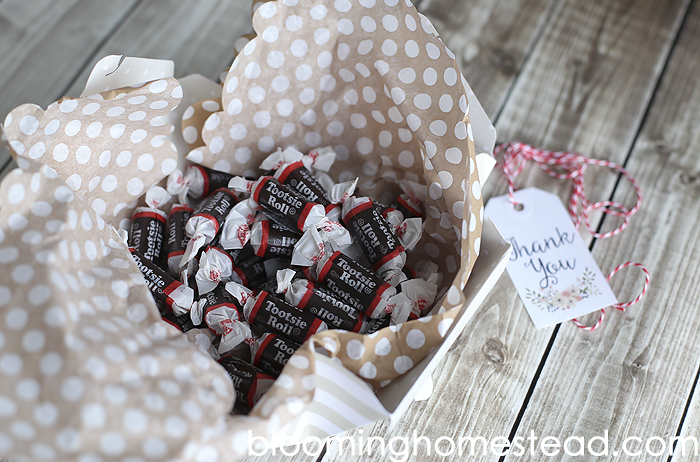 These would even make super cute teacher gifts! I put some little treats in a box made with my Punch Board Set and added a cute tag. Super easy and cute gift idea. Looking for a great printer? I use thisinkjet printerand have been really happy with the quality. I also use thisquality paperto make sure my printables look their best.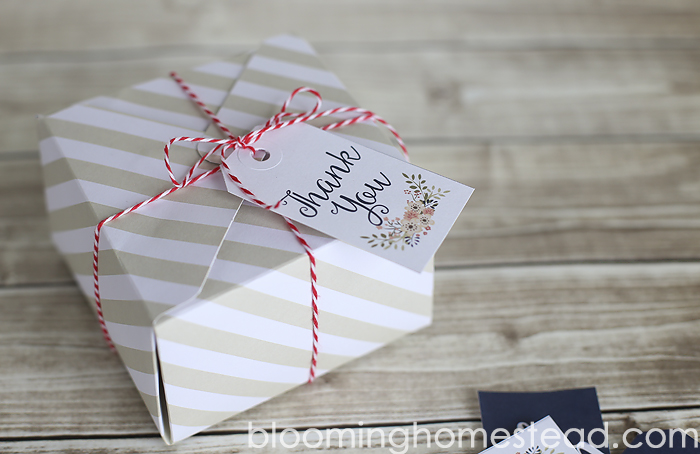 You can download these tags here:Thank You Gift Tags by Blooming Homestead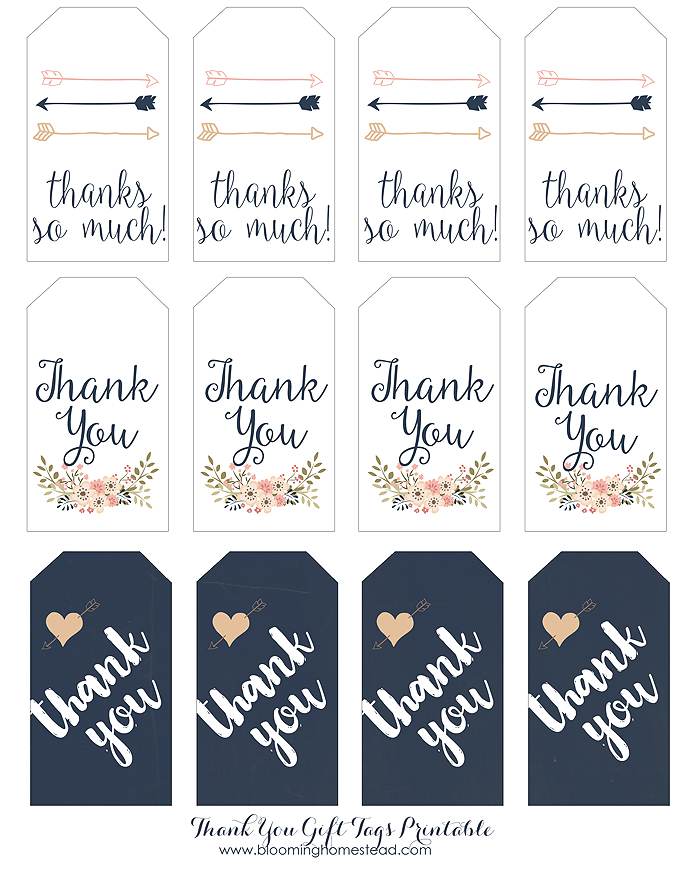 I also got a reader request for this sheet so I thought I would upload it for everyone.
Thank You Gift Tags by Blooming Homestead.
Marie is the author of Blooming Homestead and loves to share her latest home decor ideas, crafts, recipes, home organization tips, and diy projects.
thank you for sharing at the Thursday Fvaorite Things blog hop. Watch for your feature on Tuesday
These are so cute! What program do you use to make them if you dont mind me asking? Thanks for sharing at the HomeMattersParty. We hope to see you again.
Hi Brittanie, I make most of my printable in photoshop! Hope that helps.
Very cute tags I am glad you shared at HomeMattersParty
Love these Marie! They are so pretty. Thanks for linking up to The Creative Exchange.
Super cute! Thanks for creating the printable so we can give pretty thank yous too! Might have to use them for teacher gifts on the last day of school next week.
These are so cute! Thanks for sharing them. The treat bags are amazing!
Do you have a printable sheet of the thank you tags that is just the second row design? I love the floral design and it goes with the theme of a bridal shower I am throwing!
Hi Madeline, I put together a sheet based upon your request. You can download it in the post.
So pretty, I love it! Thanks for sharing
Thank you for this adorable thank you tags this will be prefect for my daughters 7th birthday giveaway tags. Cant wait to used it.
Hi Marie, thank you for sharing these adorable thank you tags. I will definitely be using these tags for my daughters giveaway birthday favors this June. Thanks again.
[] Thank You Tags by Blooming Homestead []
[] Thank You Gift Tags with Floral and Heart Designs []
[] more fun gift ideas and free printables like these pretty thank you gift tags at Blooming []
Your email address will not be published.Required fields are marked*
Welcome! Im Marie an avid crafter with a passion for home decor and organization! I am so glad you are here!
Blooming Homestead is a participant in the Amazon Services LLC Associates Program, an affiliate advertising program designed to provide a means for sites to earn advertising fees by advertising and linking to .